Hello, I'm Suraj Thokal.
R&D Mechanical Designer at ABB,
M.Eng. Mechanical Engineer, Concordia University Graduate.
H3W 1E4 Montreal, QC
+1 (438) 401 1134
thokalsuraj007@gmail.com
Highly motivated and results-oriented Mechanical Specialist with 3+ years of experience in R&D design. Proficient in utilizing advanced design software and applying engineering principles to achieve outstanding product outcomes. Adept at managing deadlines effectively and fostering successful cross-functional team collaborations. Seeking an opportunity as a Mechanical/Design Engineer/Designer or a similar role.
Mechanical Designer, R&D, ABB (September 2022- Present)
Mechanical Intern, R&D, ABB (May 2022- August 2022)
Research and Development, ABB Electrification, Montreal, QC.
3D & 2D software- PTC Creo, AutoCAD, Raise 3D
PLM and BOM Management- KBM ERP, Creo Windchill PLM
Administration- MS office suite, Sharepoint, SAP
Led a project team through the entire development cycle of Cold weather pictograms, including conception, feasibility study, prototyping, requesting quotations, CSA/UL standard testing, inspection, and final release.

Proficiency in Creating 3D/2D drawings, GD&T, and installation diagrams for sheet-metal, casting, and injection molding components used in Electrification and Mechanical Systems.

Experienced in designing Exit/Picto signs and battery units based on client input (DFM), and defining testing procedures wrt CSA/UL regulations.

Collaborated closely with senior engineers to understand design requirements and delivered optimal solutions considering practicality, cost, and functionality.

Generated comprehensive inspection reports (F24) to verify component fit, tolerance, and installation aspects, ensuring compliance with drawings, 3D's, and in-stock components.

Demonstrated expertise in managing TSRs, Change Requests (CR), executing Engineering Change Notices (ECN), and maintaining revision levels using Creo Windchill PLM.

Experienced in 3D printing (FDM) with a strong understanding of design optimization, file preparation, setup, post-processing, workflow management, and maintenance.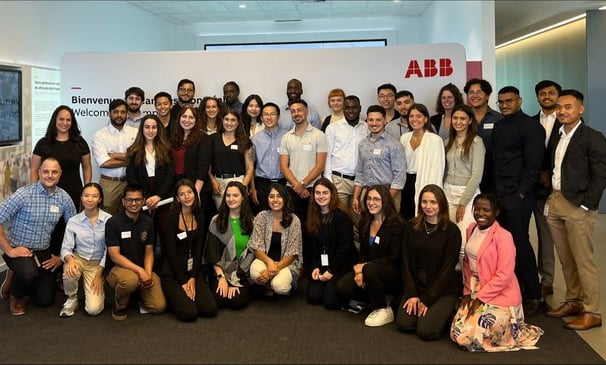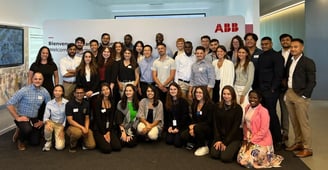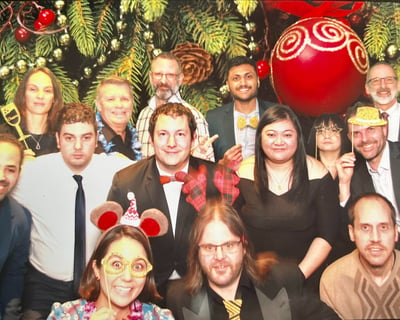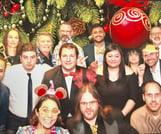 Service Centre Technician
Chameleon Innovations, Montreal, QC
March 2021 - April 2022
Constructed, installed, and inspected rolling tarp systems for 75 different truck trailers, as well as 70 retractable enclosures with air filtration and ventilation systems

Maintained about 75 open deck trailers, including the air system, suspension, brakes, and electrical system

Designed and fabricated welding, drilling, cutting, and assembling jigs-fixtures that minimized accidents and reduced processing time by over 50% for CNESST

Planned and implemented space utilization plans for the service center, resulting in 25% more space being used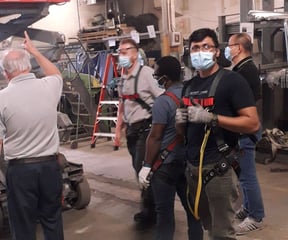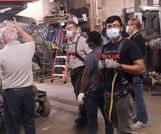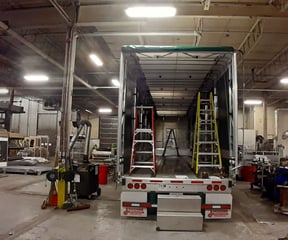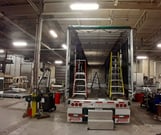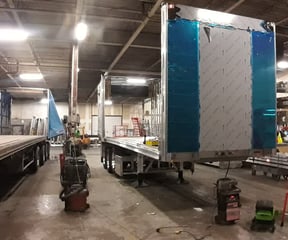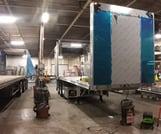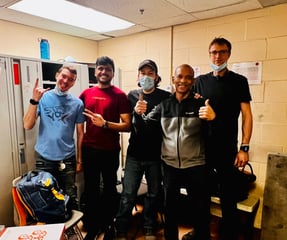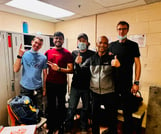 Mechanical Team Member
Space Concordia Robotics Division
January 2021- August 2022
Creation of Mars rover for University rover competition, particularly responsible for the design and development of wheel assembly, used DMAIC lean improvement method

Compared to the previous assembly, the new one is 20% more compact, lightweight, and convenient to assemble

The main thing I managed to do with my idea is make the motor entirely protected and simple to take apart without removing the entire wheel assembly.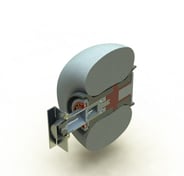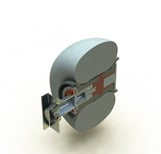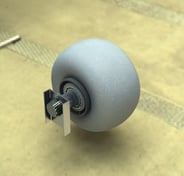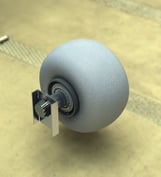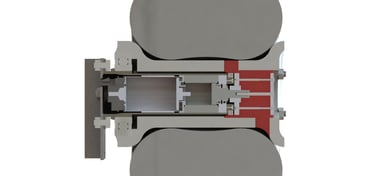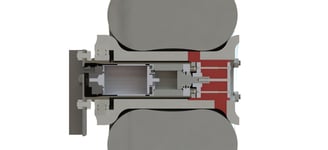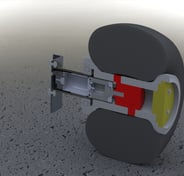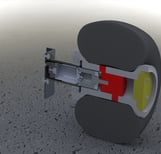 Mechanical Design Trainee
CAD CAM Guru, India
October 2019 - December 2020
In order to practice various CAD softwares in the domains of Product tool design, Jig fixtures, GD&T, Stress analysis, and simulation I developed more than 120 models

Softwear Learnt- Modeling Softwares (Proficient)- CatiaV5, ENOVIA, Solidworks, Proe creo, NX cad, and Autodesk Inventor

Analysis Softwares- Ansys wb (Beginner)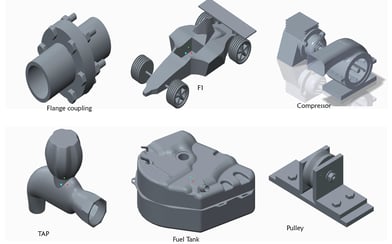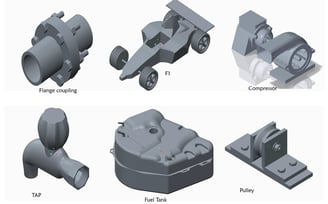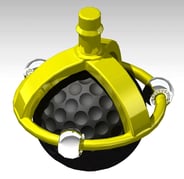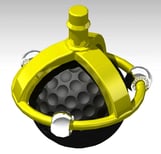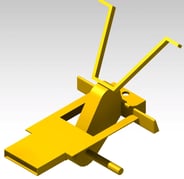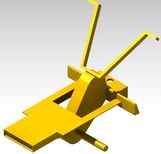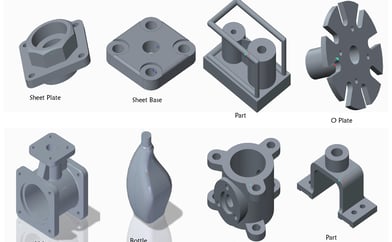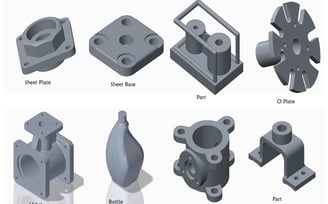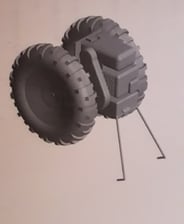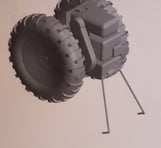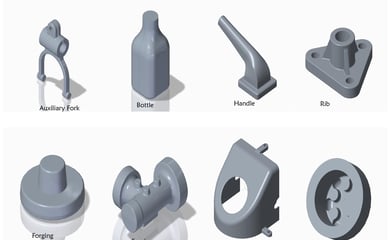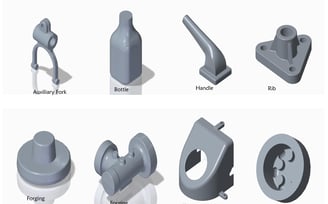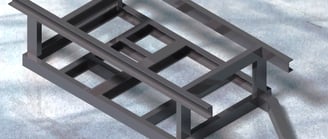 Mechanical Design Intern
Century Appliances Ltd. India
March 2018 - August 2018
Implemented Kaizen techniques (PDCA) to design and develop a standup desert air cooler of 30 liters

Project- Researched and designed a stable, functional, and Omnidirectional spherical bottom caster wheel for a stand-up air cooler.
Mechanical Engineer Intern
Kandekar Engineering Ltd. India
October 2018 - March 2019
Manufacturing, installing, and maintaining various types of agricultural and construction equipment, including plows, weed eaters, and cement mixers

Engaged in the design and development of clay mixing machines required for making bricks
Concordia University
Montreal, QC, January 2021- January 2023
Master's Degree in Mechanical Engineering,
Major in Thermal Engineering.
Relevant coursework: CAMD, Aerodynamics, Aircraft Hydro Mech Fuel Systems, Tribology, Vehicle Dynamics, Fluid Mechanics, Gas Dynamics, High Strength Material etc.

CAMD Project- Modeled, assembled, and simulated the "Helicopter Rotor System" using CATIA V5.

Tribology Project- 3D modeling and analysis of shark skin denticle-inspired coating for the maritime vessel that reduces drag using PTC Creo and Ansys WB

Fluid Mechanics- In Ansys Fluent, I conducted drag and lift analysis over tandem cylinders

Seminar Project- Design and Analysis of Whale fin inspired Turbine blade using Solidwork and Ansys WB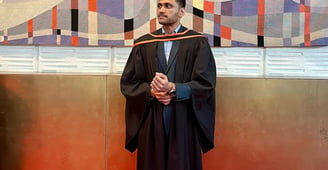 Savitribai Phule Pune University
Pune, India, 2013-2017
Bachelor's Degree in Mechanical Engineering
Graduated with Distinction GPA- 3.7/4.0
Top student in a class of 400

Bachelor's Project- Designed and fabricated multipurpose equipment for the small field to perform plowing, weeding, sowing, and spraying which is more fuel-efficient, compact, and durable than a tractor

Involved in ideation, design, analysis (Catia V5), material selection, Manufacturing, feedback from farmers, and Continuous improvement (6 sigma)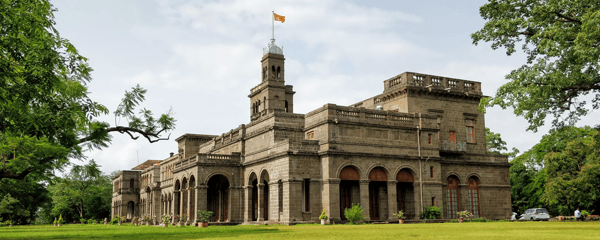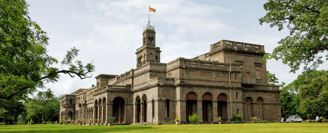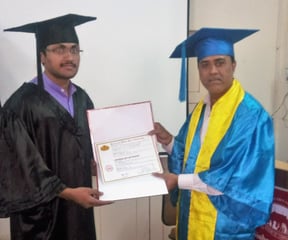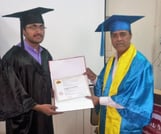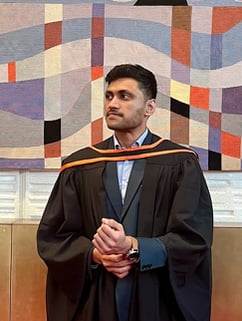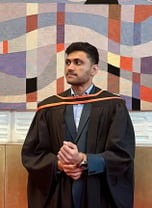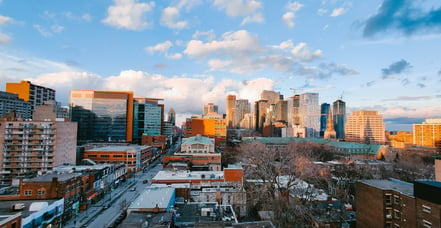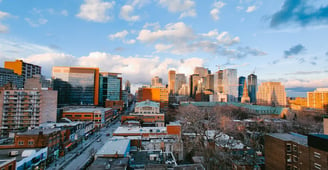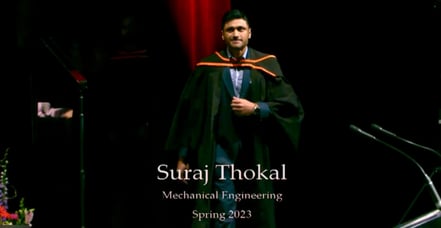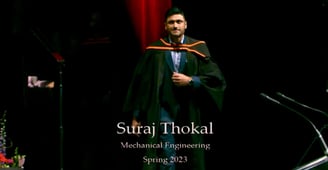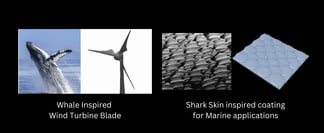 Passionate about Nature-Inspired (Bio-mimicry) Innovations